I'm fucking CRABBY.
That is all.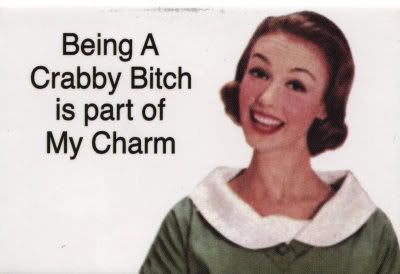 (I saw a tshirt the other day that I REALLY wish I had right now. It was black had the following saying all done in rhinestones:
FUCK YOU YA FUCKING FUCK!
Maybe I will create a little sign with that for my home office for days like this. I would say it was PMS but with no uterus, how does one get PMS??