Mister Hunzer and I took the kids to the MN State Fair last week. We love the fair. We also have a food booth in the fair (technically Mister H owns it with two friends but I just say "we" for sake of argument). Since Mister H virtually lives at the fucking fair during it's entire 12 day run, we have to force ourselves to enjoy it when we are there with the kids.
Notice how I went from "we love the fair" to "the fucking fair" to "we have to force ourselves to enjoy it"? It truly is a love-hate relationship with most of the emphasis on "love".
This year we checked out the "butterly house". It was a huge room filled with random free-flying butterflies. It was actually pretty cool. They just landed on you anywhere ~ your head, your back, your leg, whatevs. Thing 1 and I just loved it. Thing 2 wasn't sure what to think. He liked that you could get so up close and personal with the butterflies but he only wanted it on HIS terms. The Baby Boy Child and DH could have cared less. (The Teen was working in our booth at this time or he would have been with us)...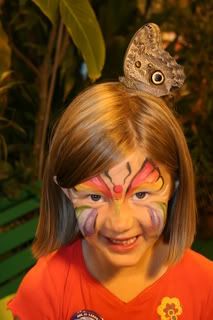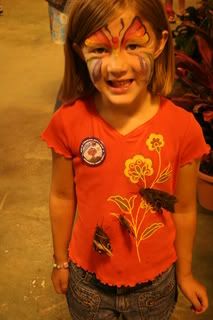 I thought the butterfly house was cool as shit so when I found out that you could buy a container of caterpillars for home, I was all for it! Now we have these two containers with a couple coccoons in them a piece. FYI ~ coccoons are ugly.
This is where the "ew. Just...ew" part comes in.
The kids and I were in the kitchen and we kept hearing this faint "rattling" noise. One of them realized it was one of the effin' COCCOONS. It was wiggling and rattling and knocking on the side of the container.
EFFIN' GROSS!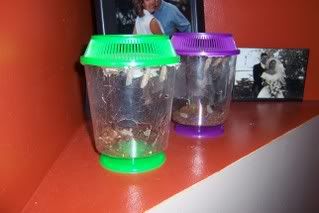 Oh...I took video, of course. *wink*
See what I mean? CREEPY. This was earlier in the afternoon today. As of right now (10:25pm), nothing has come out of this coccoon. Perhaps it was just having a bad dream??
Apparently the MN State Fair is THE place to be. Vince Vaughn was here two nights ago! *smirk*
And now, more requisite Fair pictures...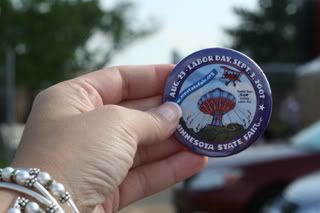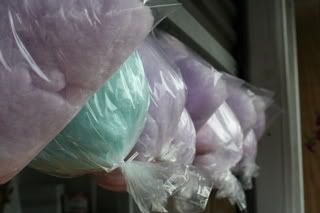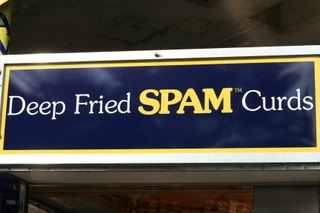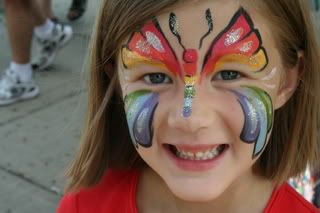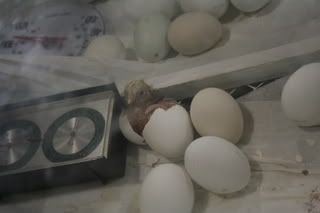 And with that, I'm out.
~ xoxo ~