"Sloe Gin Fizzy, do it 'till you're dizzy..."
I am scrapping tonight. The scrapping bug bit me over the weekend and I've been working on layouts here and there. They all center around Amanda. They are HAPPY layouts though...I can't do the sad ones yet.
I am working on right now which required a break so the white acrylic paint could dry. The title is "Angel".
Seeing that word on the page got me singing "Angel" by Aerosmith.
I promptly headed over to iTunes and downloaded the "Big Ones" album because once I saw the list of songs on the album, I had to have it. Plus it's fucking impossible to download just ONE song on iTunes. (I own the CD too...it's just packed away somewhere and for $7.99 I would rather just download it!)
I didn't stop there.
I was looking at recommended albums and came across one called "Power Ballads". Holy Shit was that playlist a blast from the past!
I ended up downloading REO Speedwagon's The Hits. I have flash-backed to my 17-year-old self daydreaming of my then-boyfriend and our song "In My Dreams".
Fucking WEIRD. And a little creepy. He liked strippers. A little too much.
Back to scrapping...
My mojo is a little rusty but I needed to use bright, happy colors when scrapping Amanda. In spite of everything this girl had gone through, she continued to smile and be strong. Her smile could erase any bad day immediately.
Dammit. I miss her.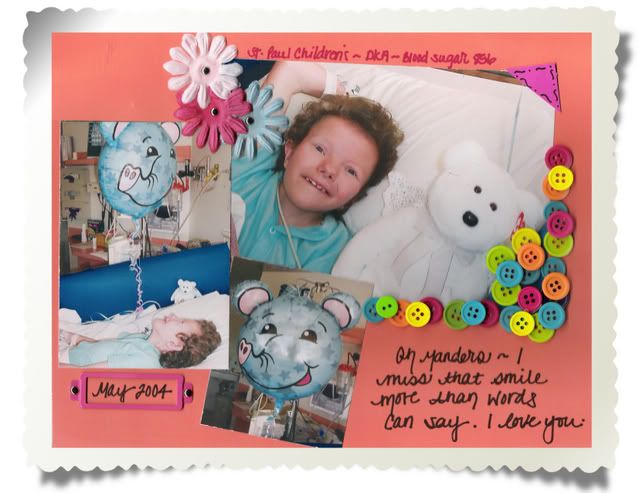 ~ xoxo ~