Wait.
I can stamp.
I just can't emboss for SHIT!
Maybe you expert stampers out there can help a sistah out? I need heat embossing tips.
~ What is the best ink to use for heat embossing?
~ What is the best embossing powder?
~ What the hell am I doing to suck so bad at this?
My embossed images never look good. NEVER.
Here's an example: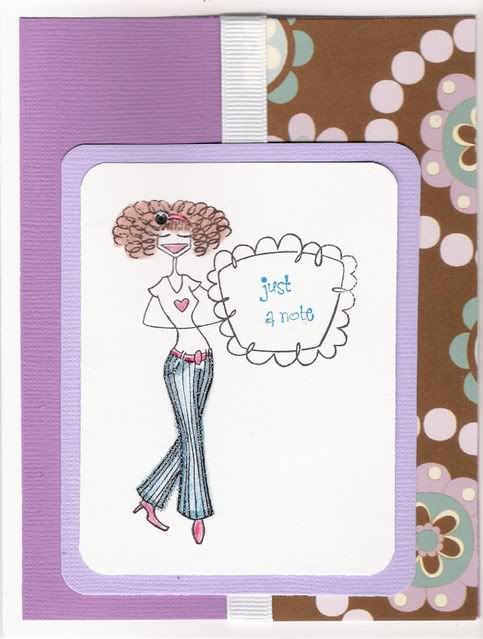 It's horrifying, I know. But isn't the stamp CUTE?? It's a Bella stamp. I love the sassy look of all the Bellas.
Anyways, I wanted to emboss her jeans so I used my Zig Embossing pen and some silver shimmery embossing powder.
It didn't work.
Sigh. Seriously. Tell me what works for you!
Now, I do enjoy making cards for specific people and specific reasons. They are usually naughty cards. I made this one for a friend of mine who was homesick after a move over 1000 miles away. Love ya bitch!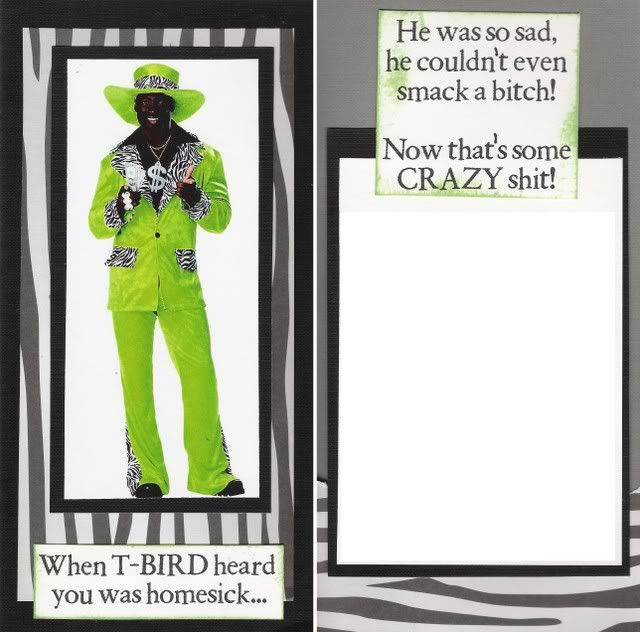 Enjoy your week friends!!
~ xoxo ~