The Boyfriend and I on Halloween...quite possibly the ugliest couple on the planet! I nicknamed him "Beatrice" for the night. I went as a 70s gym teacher, complete with my balls hanging out of my shorts.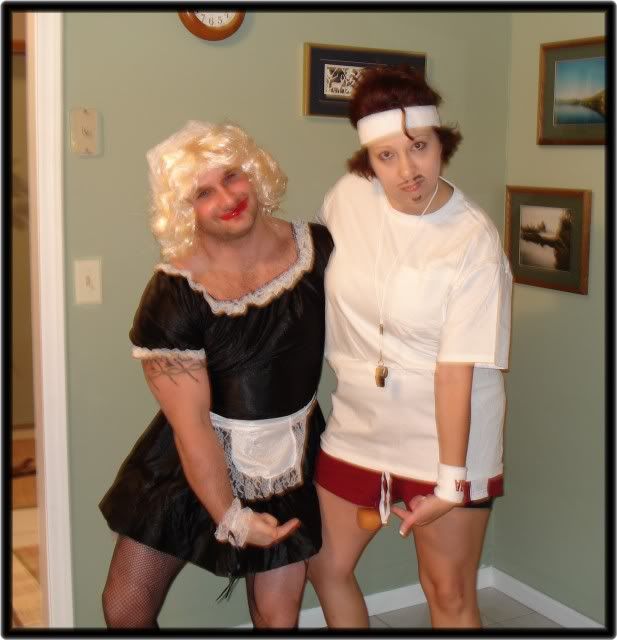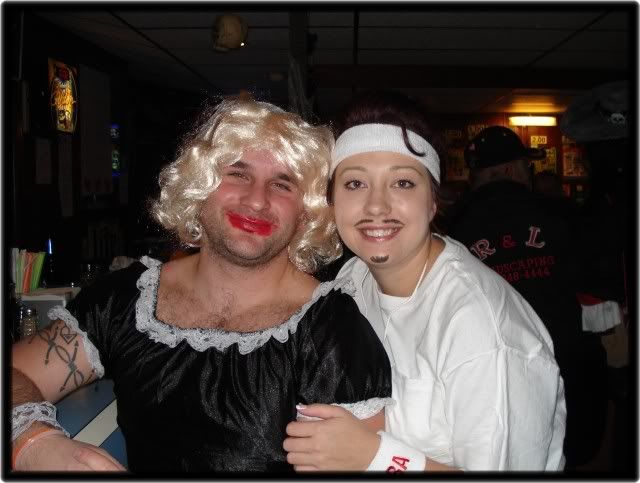 Awwww Bea...You're so pretty!!!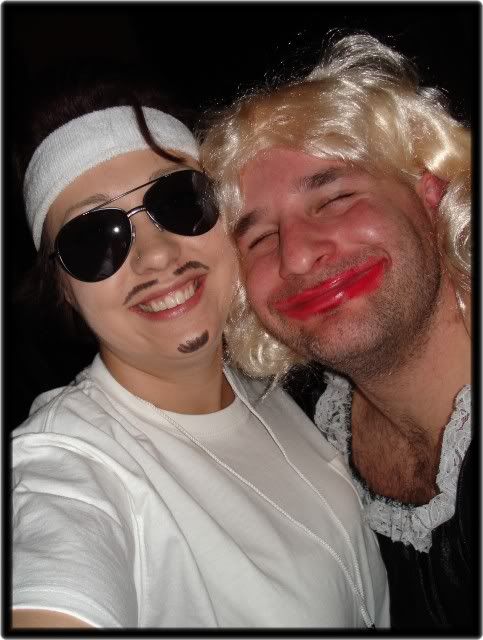 Bea was trying to prove her manliness.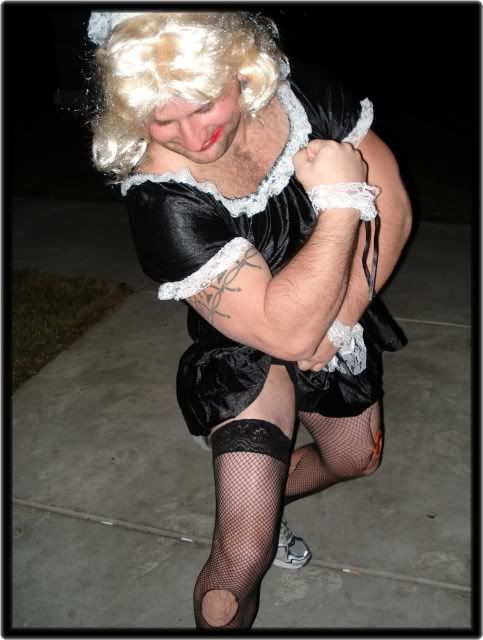 The lipstick. The wig. The torn fishnets. Could she BE any hotter??? I love that he did this. He was nervous about going out in public like that but he did it. That means a lot to me. *swoon*
Quick life update:
Work is crazy busy. My part-time job is just that...very part-time. It's actually a casual position at the hospital across the street from my FT job. I pick up shifts when I want to. School is insanely difficult. I'm almost done with my second class. I'm taking a few weeks off before starting my next one so I can breathe, do some Xmas shopping, and just be. Kids are happy, healthy (minus one with a cold) and adorable as ever.
*muah*
~ xoxo ~